Events in our Escape Bar:

Quiz Night

01.06.2023 20:00


Beer Pong

08.06.2023 20:00
New to Escape Company! Outdoor Escape Games Bookable now!
Are you looking for an outdoor adventure? Then outdoor escape games are just right for you! A variety of varied locations and challenges make our Outdoor Escape Games perfect for anyone who likes to solve puzzles and explore new places in St. Gallen and the surrounding area. Whether you're an experienced escape room pro or a newbie looking for a new challenge, you're guaranteed to have a lot of fun with our outdoor escape games!

In larger groups of four or more people, you can also choose on site whether you want to play the mission in the classic way or in duel mode against each other!

Are you planning an event with more than 12 people? Tailor-made experiences are also possible (possibly also outside of St. Gallen). We expect you to contact us at info@escapecompany.ch or Tel.: 071 722 33 55.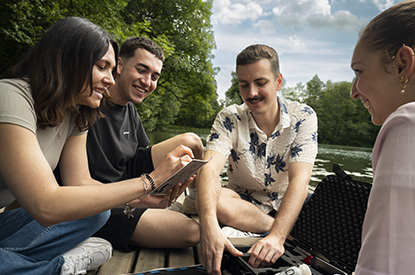 A mysterious organization has reactivated a mind control experiment thought to have been discontinued long ago - and successfully perfected it into the virus. There is still no reliable information on the mode of transmission, but around 20% of the world's population seems to be infected with it. Only St. Gallen as the starting point of the virus seems certain. The virus is still dormant, but once activated, nothing less than everyone's free will is at stake!

This is where you come into play: As an experienced W.I.S.E. Agents stationed in St. Gallen, eliminating this threat is your responsibility. Use your equipment and all your skills to face the threat and neutralize the virus in time. The time is running!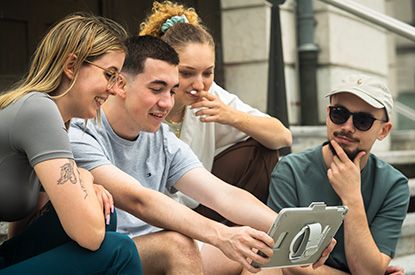 A long time ago our world was connected to others, worlds of magic and sorcery... and nameless monsters! They devastated our lands and brought fear and terror. Until magical goblins channeled the magic between the worlds and banned it in solid portals. Peace has reigned ever since, and the kobolds still stand guard and the portals are tightly closed.

But recently, a goblin was magically put into a deep sleep. His portal has been opened and monsters are once again pouring into our world, spreading fear among the good citizens of St. Gallen. Face the horrors and the trials so that peace can return to our world!
Calendar view
The calendar view currently does not contain the
outdoor games

. These are usually available to book in short notice.